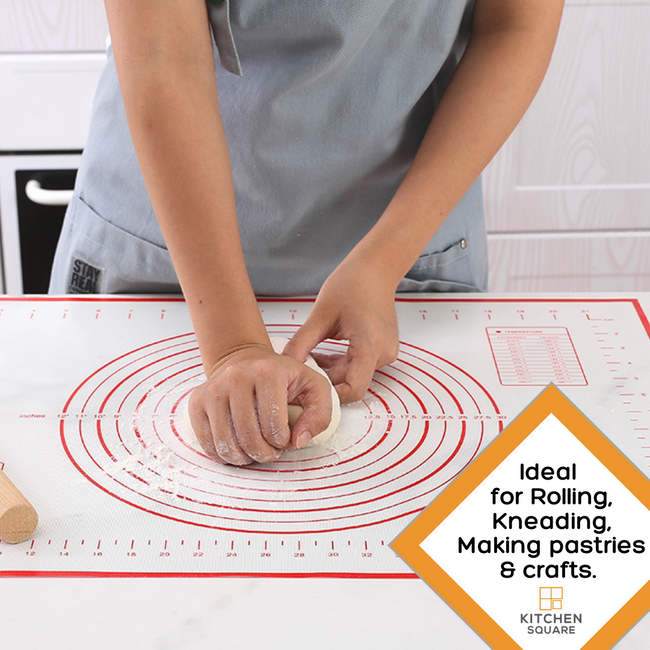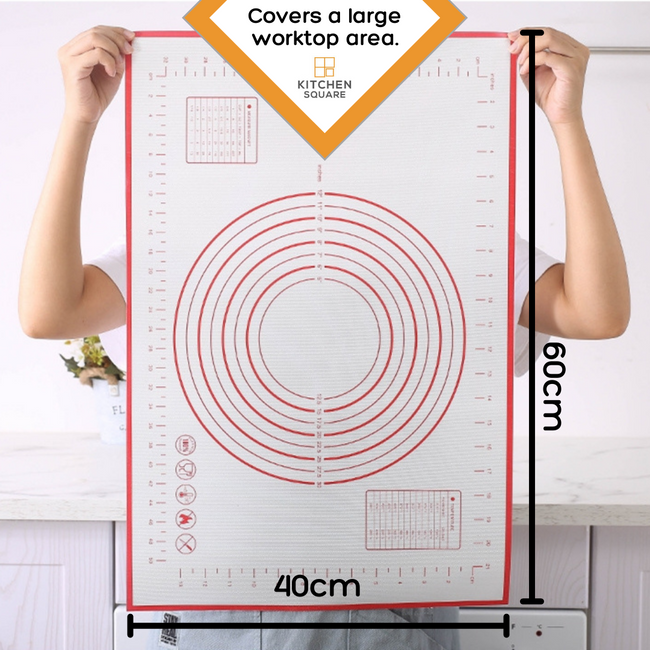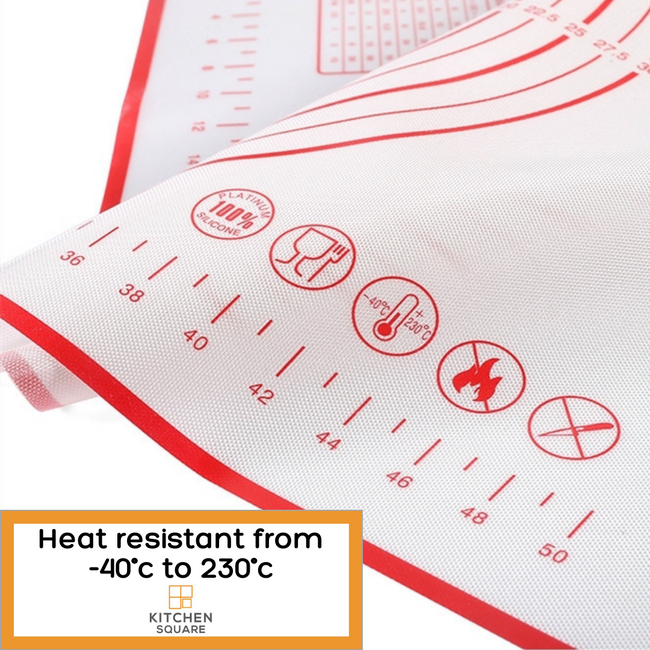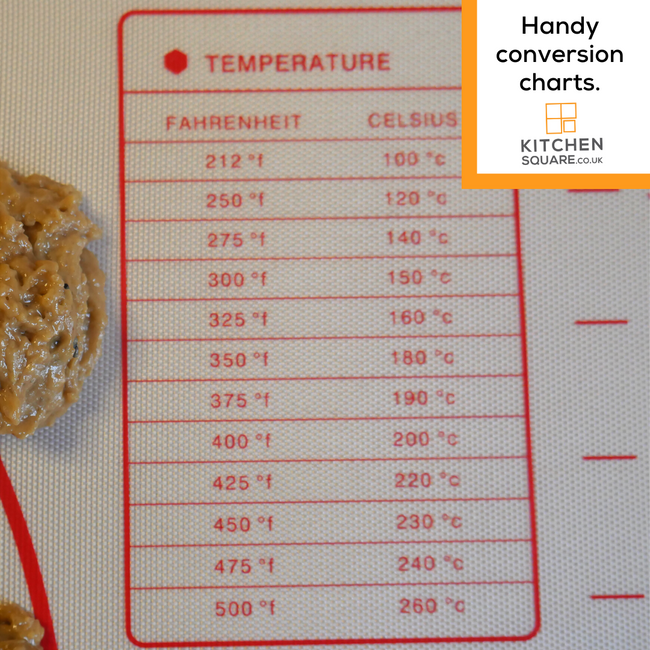 Red & white silicone rolling mat x1.
Heat resistant from -40°c to 230°c.
Non-slip & non-stick coating.
Premium Food Grade Silicone reinforced with fiberglass.
A must for any baker is a good quality non-slip rolling mat to guide you through kneading and rolling out the best doughs, whilst keeping as much mess as possible off the worktops. 
Food grade silicone provides a non-stick non-slip surface that can cling to any kitchen surface and is still easy to peel off and pop in the dishwasher.
High-quality crinkle-proof silicone is reinforced with fiberglass that can withstand temperatures from -40°c to 230°c making it extremely durable.
Use this mat for anything from everyday baking to pies, pizzas, macarons, and icing.
It also makes an ideal silicone table protector for any DIY craft and generally mucky kids. 

Safe Payment
All payments are secured
Free Shipping
For all orders over £35
Online Support
To answer all your product questions.