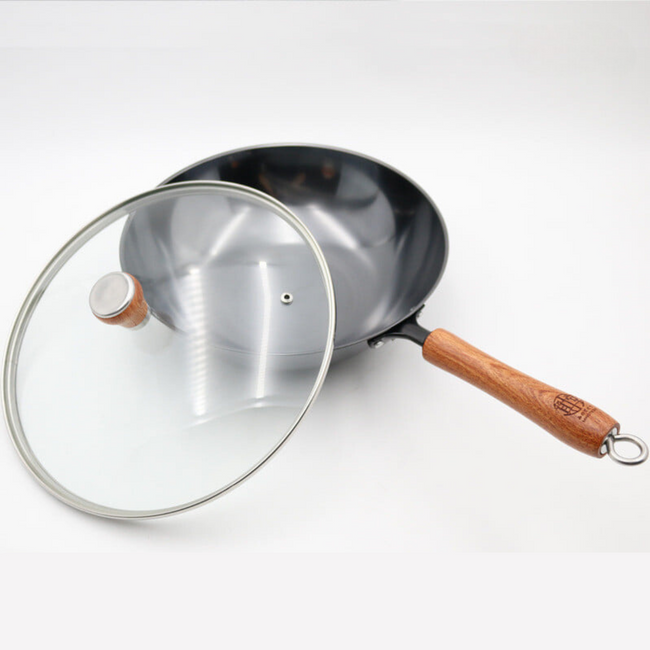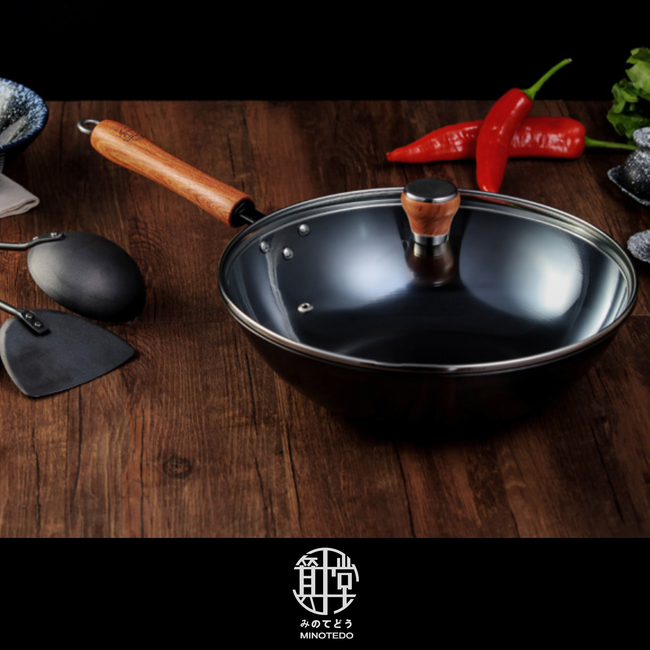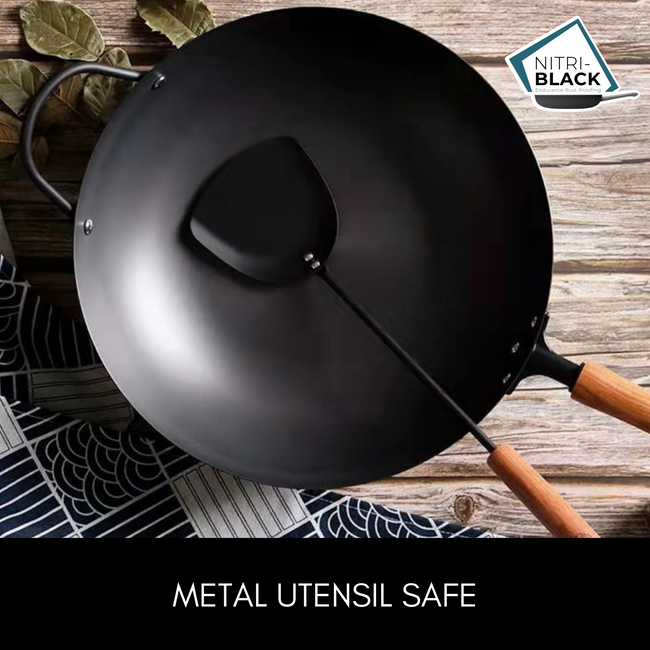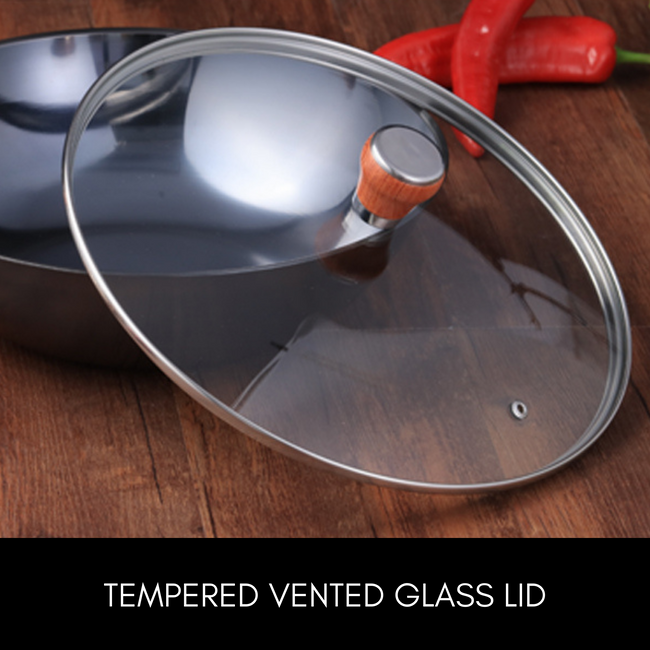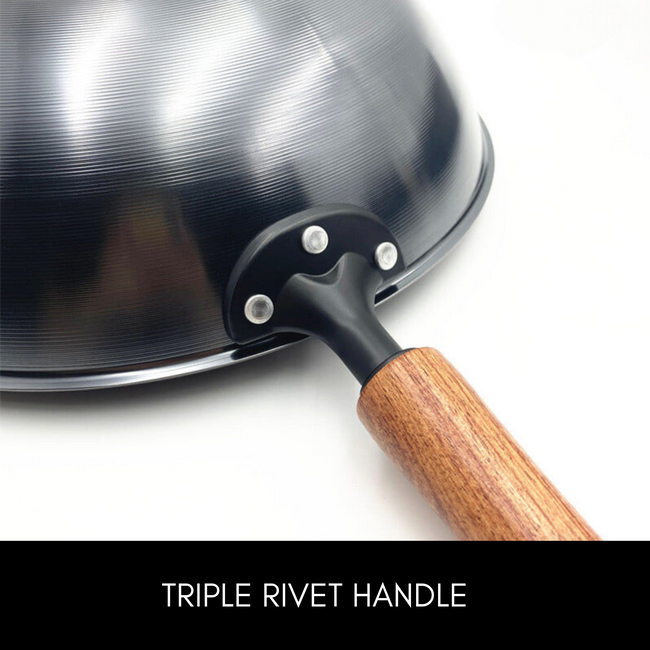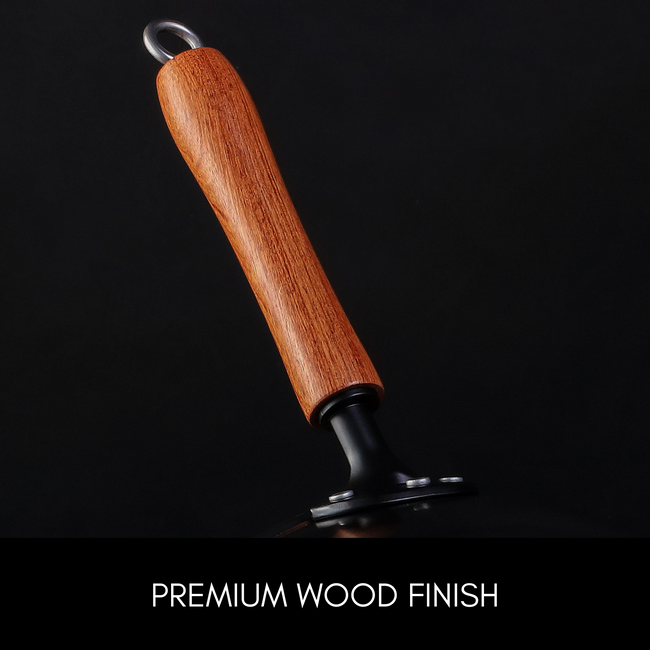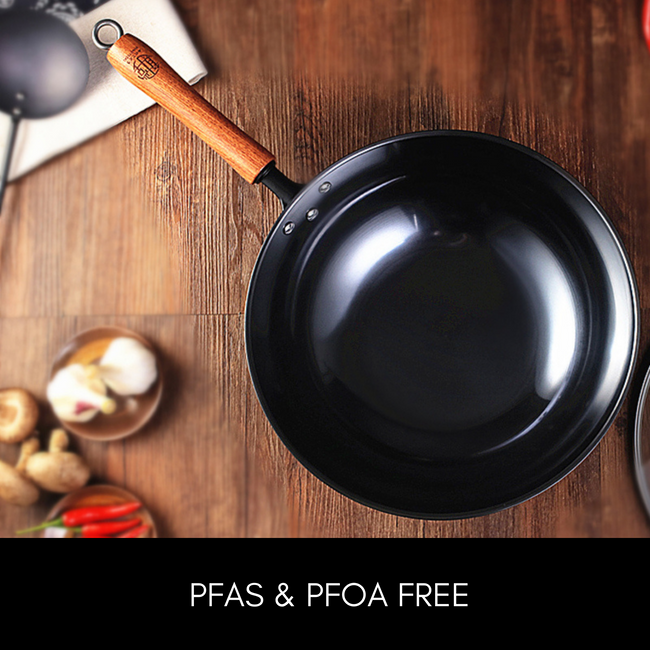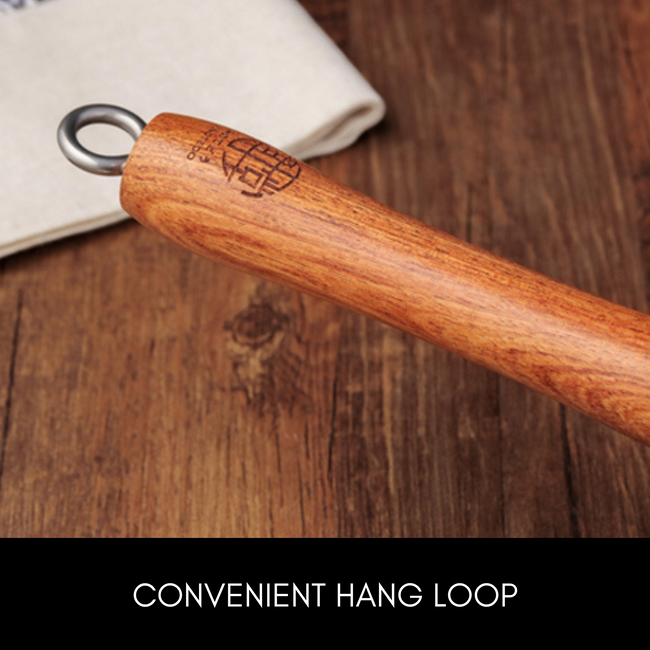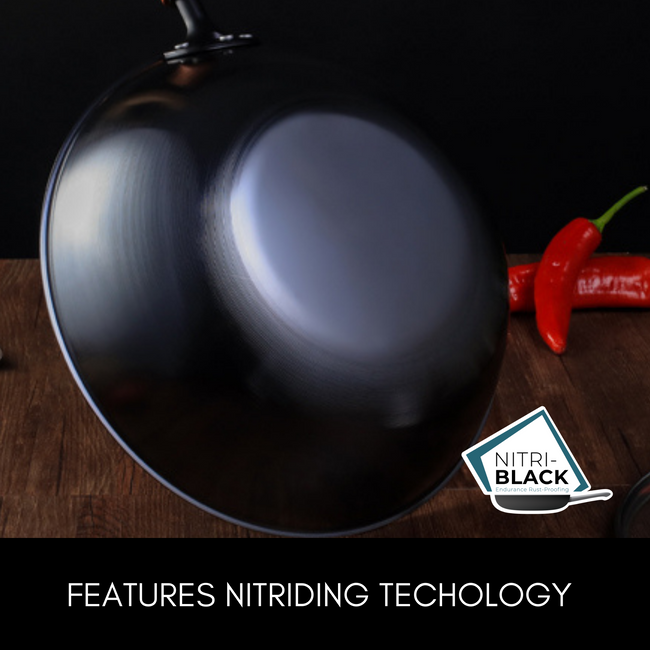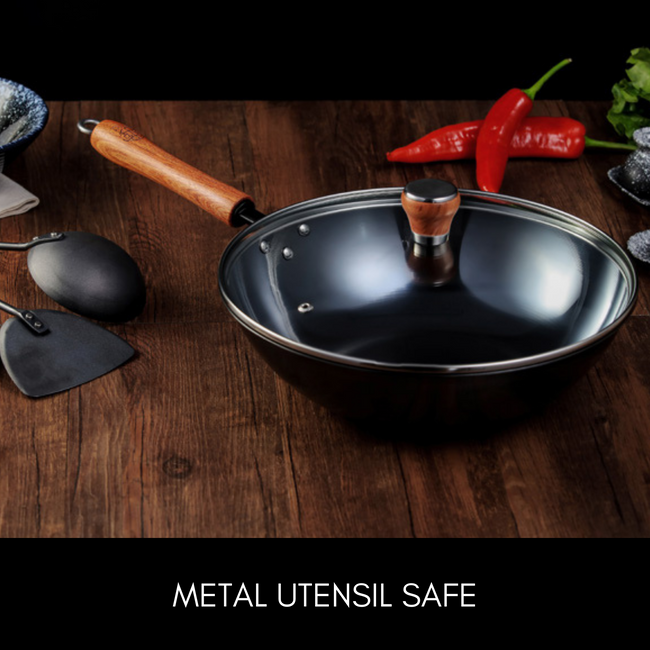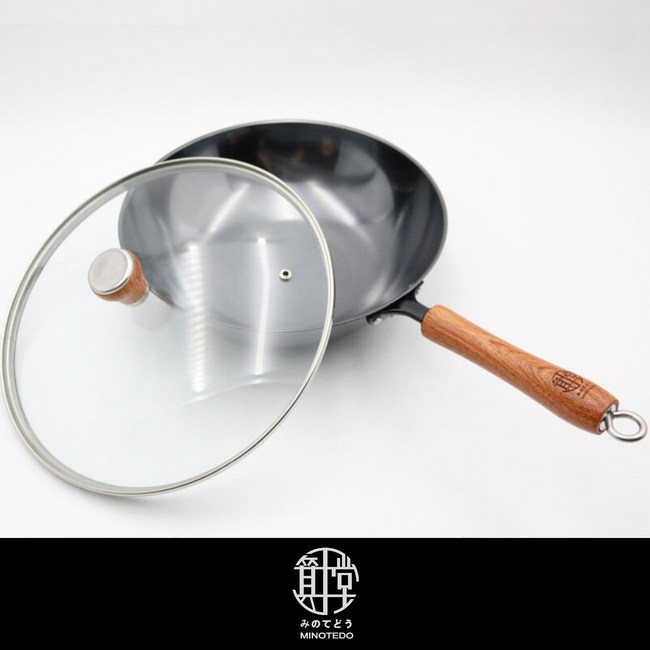 Naturally non-stick - Once seasoned, the naturally non-stick performance will build up, improving with use.
Double oxidised anti-rust finish - NITRI-BLACK a patented heat-treatment process prevents the pan from rusting.
Easy clean up - Just wipe down with a towel when you're done.
Durable - Up to 5x harder than regular carbon steel.
PFOA, PFOS, lead and cadmium free.
Lid included - Glass lid lid designed for steaming.
Ergonomic screw on wooden handle - Stays cool, and looks fantastic.
The detachable handle allows oven seasoning.
30cm + 33cm Diameter sizes available

33cm includes helper handle
Nitri-Black Carbon Steel functions like a hybrid of cast iron & stainless steel, having the heat retention advantages of cast iron and the lightweight qualities of stainless steel.
Spinning Technology achieves a thicker base and thinner sidewalls that enhance heat distribution and retention.
With the increased durability and rust resistance of Nitri-Black oxidised carbon steel, this is truly a WOK For Life. Up to 5x tougher than standard carbon steel pans. 
Unlike most non-stick frying pans, you have the freedom to cook with metal utensils, as there are no toxins on the scratch-resistant surface. 
Suitable for home cooks and professional chefs, indoor and outdoor cooking.
To preserve the build-up of a non-stick patina, we recommend regular seasoning and avoiding putting it through the dishwasher.
Compatible with gas, ceramic and electric hob types - NOT SUITABLE for induction.

Safe Payment
All payments are secured
Free Shipping
For all orders over £35
Online Support
To answer all your product questions.