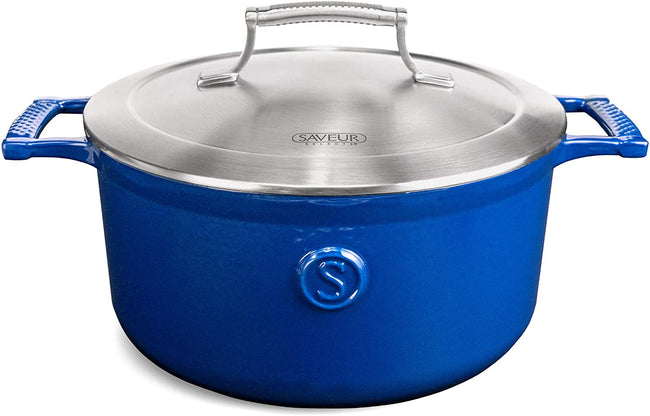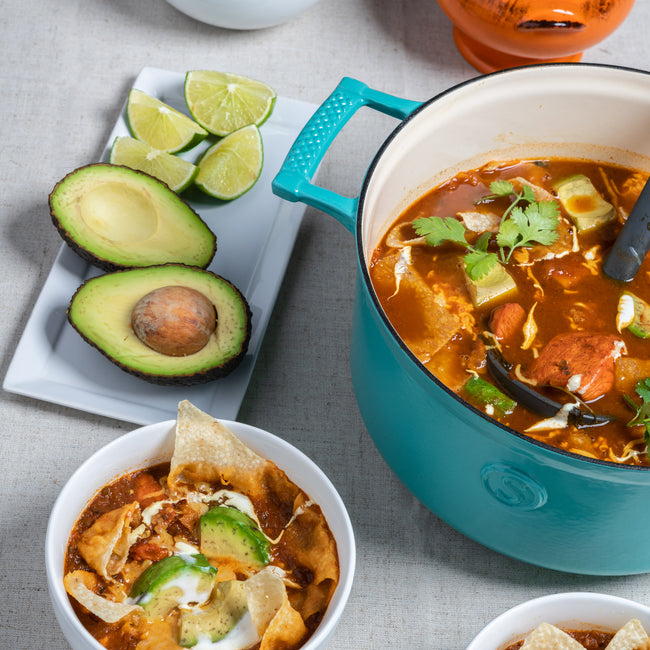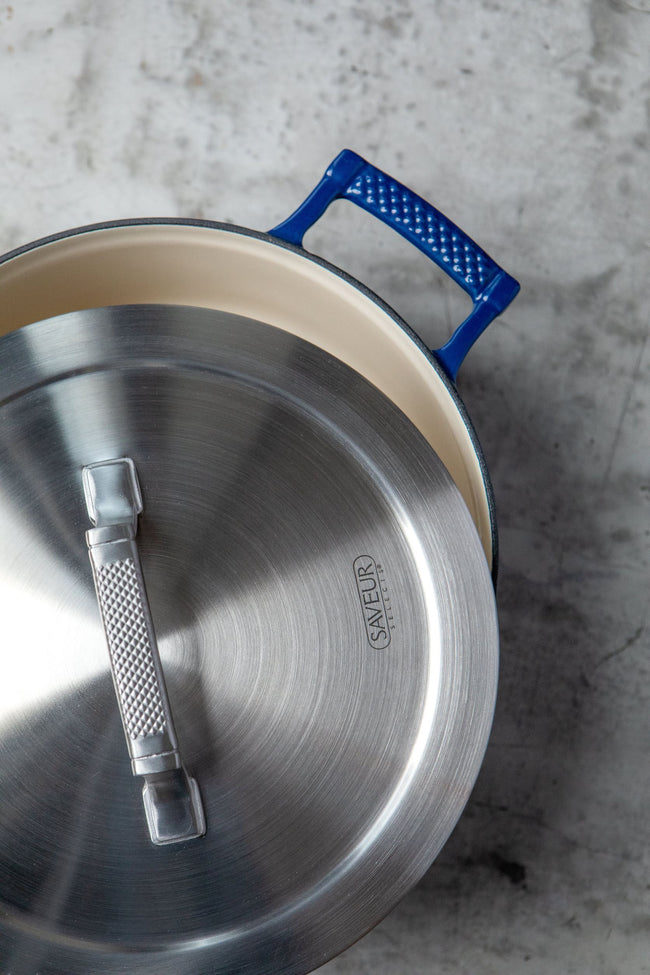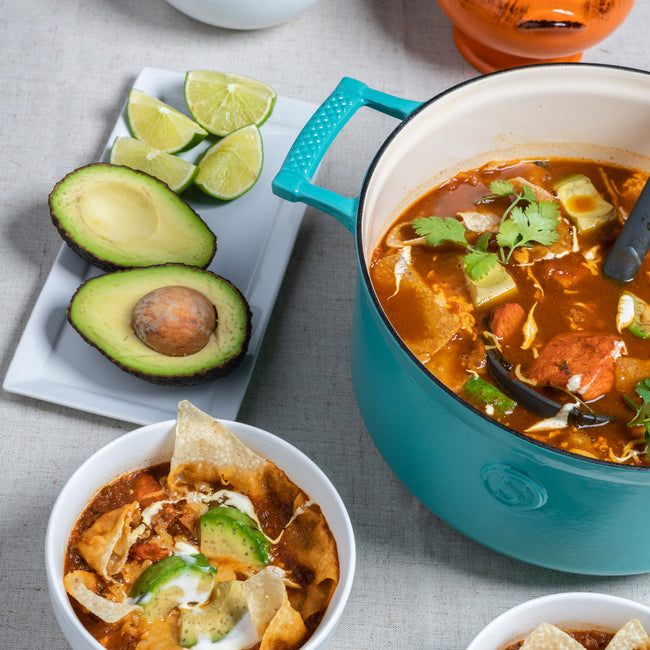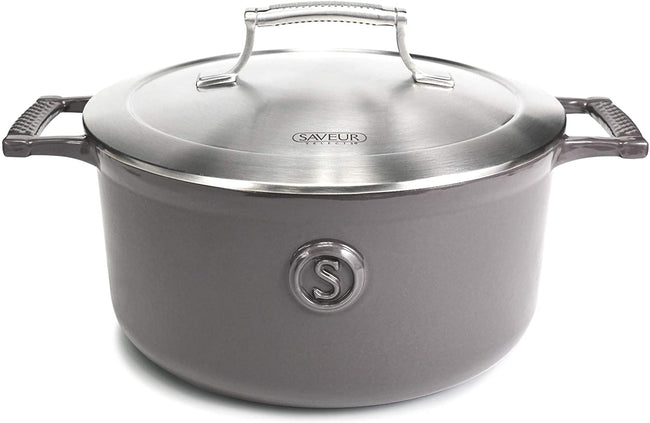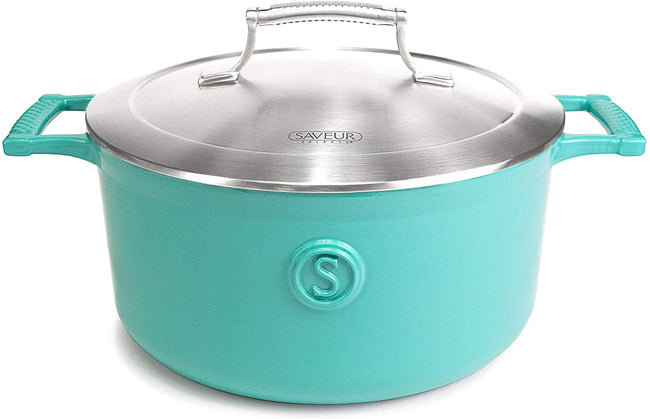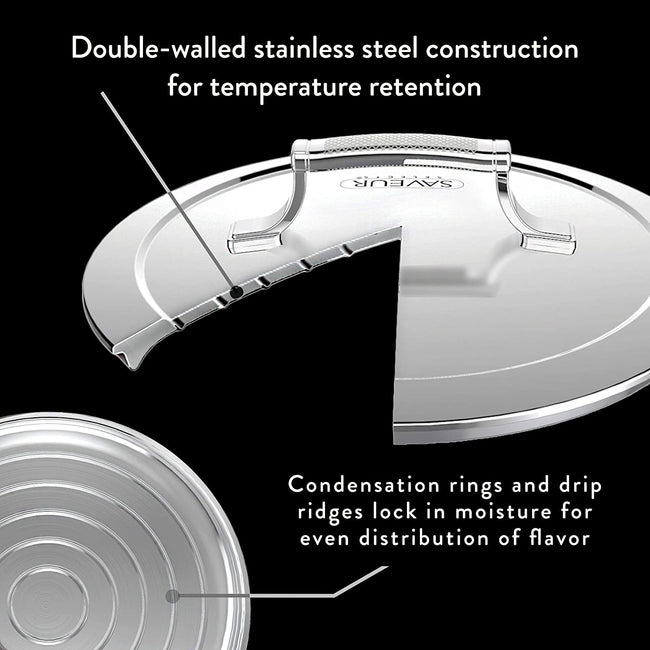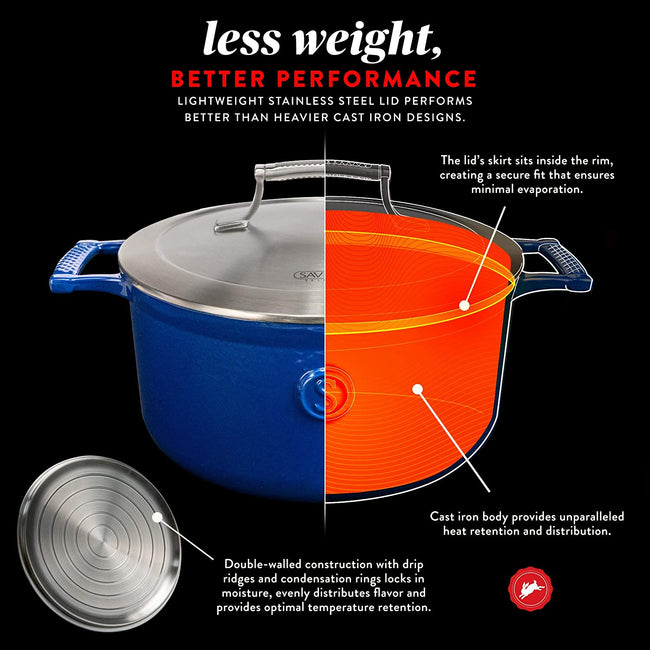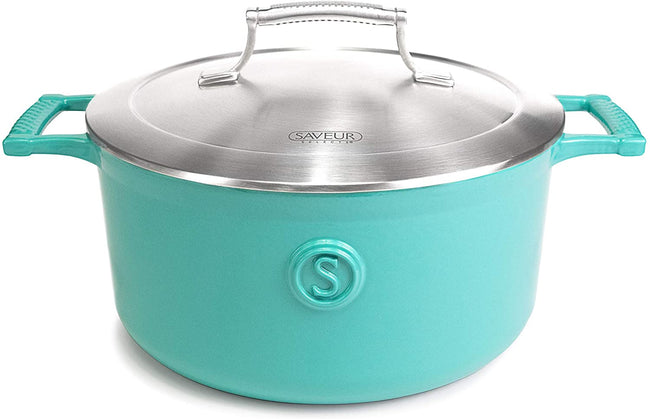 Thick flat base provides the ideal steady temperature searing surface
Perfect for slow cooking meat, fish or vegetables
Induction ready cast iron suitable for use on all hobs
Lightweight insulating double-walled stainless steel lid
Self-basting condensation rings built into the lid redistribute flavour.
Drip ridges help lock in moisture keeping food juicy and tender.
Strong & durable material covered by a lifetime guarantee
Rustproof, non-reactive, and non-stick precision coated enamelled finish
Signature textured ergonomic non-slip handles
Versatile deep round casserole shape
Material: cast iron + Stainless steel lid
Dimensions: Ø25.9xH18.2cm (inc lid)
Model Numbers:

T19-007-12, T19-007-13, T19-007-14
The SAVEUR Selects® enamelled cast-iron casserole developed in New York by the culinary team at SAVEUR is the perfect heirloom-quality investment in your kitchenware. Welcome your guests with beautiful soups, sauces, stews and roasts mastering a range of techniques all prepared efficiently under an insulating double-walled stainless steel lid. Our innovative lid reduces the overall weight of the pot whilst ensuring greater heat retention and less evaporation than its competitors.
Click here for Manufacturers Care Instructions
Register here for your SAVEUR Selects Limited Lifetime Warranty

Safe Payment
All payments are secured
Free Shipping
For all orders over £35
Online Support
To answer all your product questions.