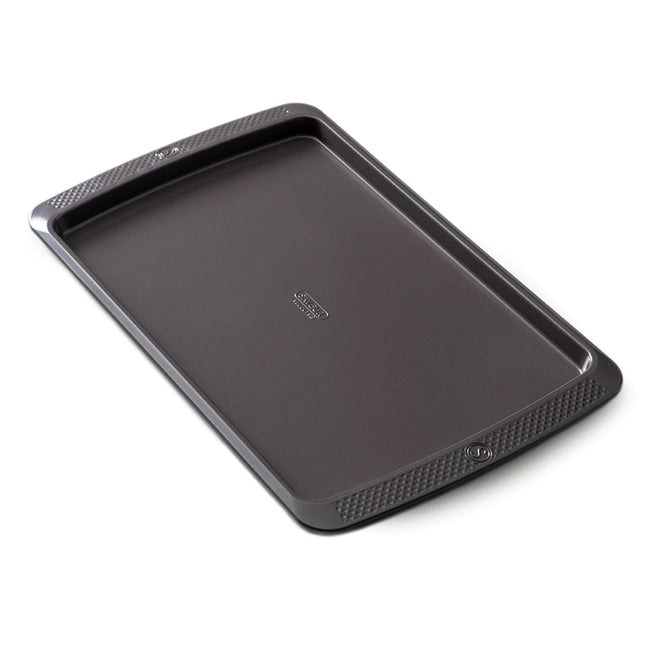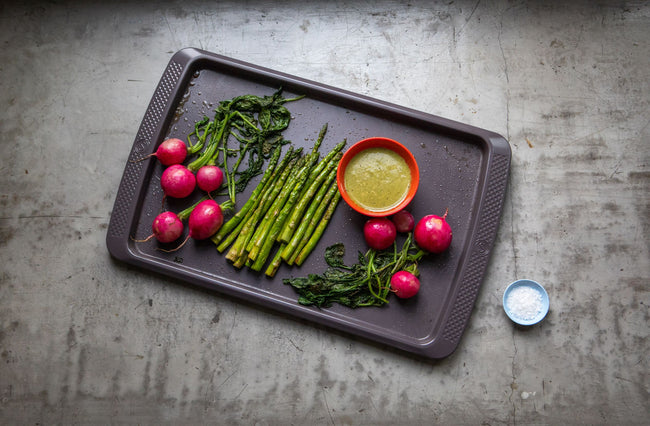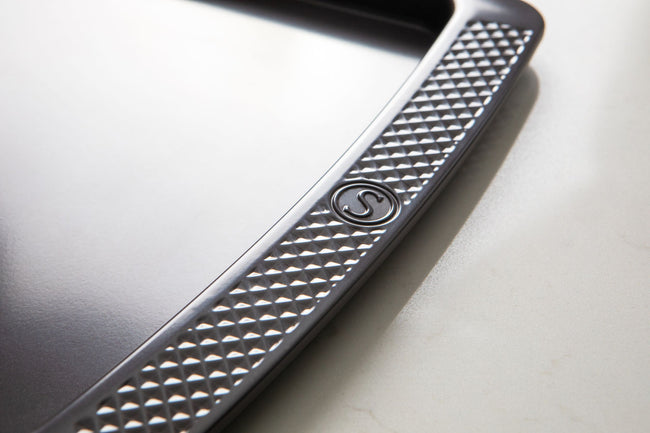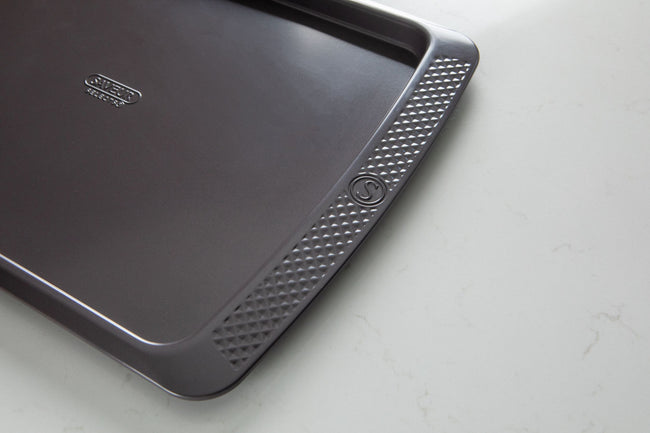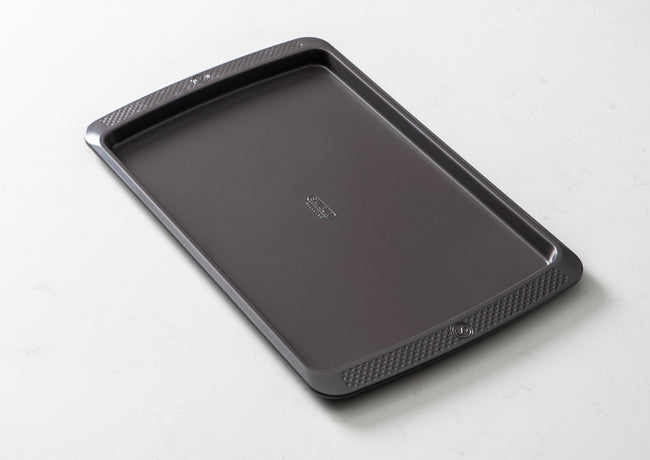 Non-stick Whitford Eclipse maximum performance coating
Highly conductive construction, durable, heavy-gauge metal
Broad textured non-slip rims
Dimensions: *L:49.3cm W:30.7cm H: 2cm (measurements include rims)
Introducing the SAVEUR Selects® Artisan Series bakeware collection. This 11-inch by 17-inch rimmed baking sheet is a kitchen essential, not just for large batches of cookies and cakes but also ideal for roasting vegetables.
Built using heavy-gauge and highly conductive carbon steel this collection will maintain shape over years of use, resisting warping and twisting while delivering fast and even heat distribution. A dishwasher friendly Whitford Eclipse non-stick coating guarantees an easy release and effortless cleanup.
Signature broad rolled rims, textured to provide a secure grip offer a large area to hold when removing from the oven. A simple but innovative feature to keep you from dropping or accidentally dipping your oven gloves and tea towels into your cooking. 
Top Tip: Puff pastry pizza is a quick and easy midweek delicacy. Just roll out a sheet of puff pastry onto this tray covering with a basic tomato sauce, your favourite topping and some grated cheese. Delicious and no need to stress about the dough.
*Designed in the U.S.A to fit a large size oven, please check this item fits your kitchen before purchasing. 
Register here for your SAVEUR Selects Limited Lifetime Warranty

Safe Payment
All payments are secured
Free Shipping
For all orders over £35
Online Support
To answer all your product questions.